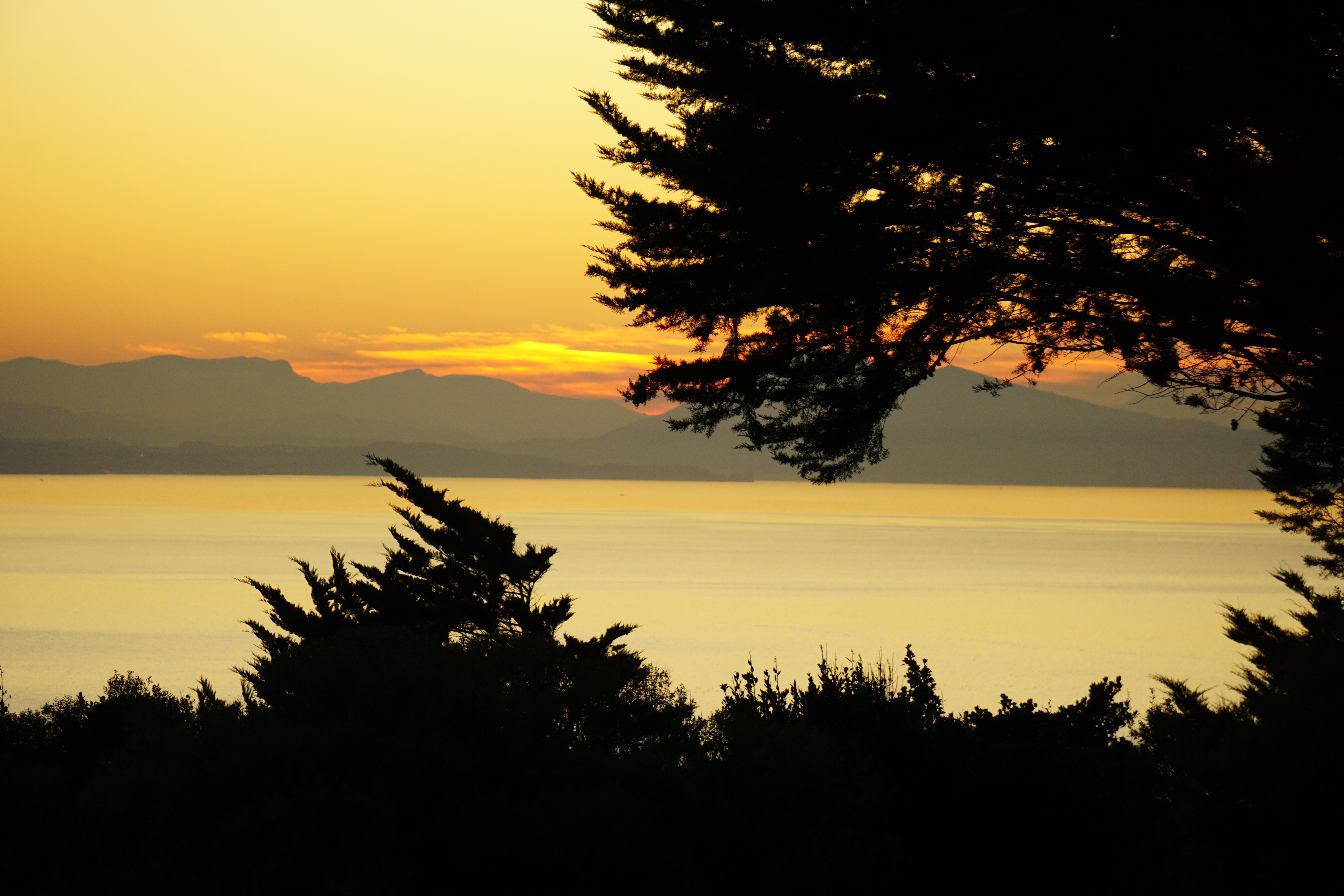 The surrealistic current situation invites us, besides obviously the tragic side of those who undergo a dramatic outcome, by its unprecedent dimension on such a scale for our generation, to the obligation of a reflection on our world and our way of live.
Of course, difficult and dramatic situations, particularly financial ones, will emerge and bring to the fore a large number of achievements and certainties. But beyond that, let us ask ourselves, because nature doesn't simply remind us of the precarious side of our lives and the threats that weigh on us daily, drowned or masked in the comfort of our western world, protected for the most part for over 70 years. The improbable became probable then reality. Certainties are no longer recipes …
Maybe also we have here a subtle alert of 'dear mini humans you go too far here is a preview of what awaits you'. Indeed, how can we be so carefree about the way in which we live our lives without being aware on our scale of our gestures and the necessary respect for nature and therefore its fuel, and consequently the importance that we should bring to it as well as its environment.
And not to be aware that a tiny modification of the laws of nature, due to man or not for that matter, and well … more human beings or more planet or both or more. ..
But beyond our navel-gazing attitude, no need to go far, let's look up and observe nature because it's his daily life, it is constantly adapting, suffering in particular the outrageous injuries and other downfall of the human being . She suffers, suffocates, then adapts and suffices. Her fate depends of course on part of man, but she can or will do well without it at some point, which is not our case.
The end is inevitable for everything, darkness always succeeding light as night succeeds day. Everything is a matter of scale, from a few hours, days for certain organisms, to several million billion years for a galaxy planet …
And the center man of the world with his 100 years for the luckiest. Derisory man … Derisory planet in the galaxy, derisory galaxy in the universe.
So being part of a whole, let us be aware and as nature adapt us to enjoy as long as possible our time window and the day that rises the next day … it's the least we can do! Let us enjoy with respect.
The Campy Camper team
Wishing to continue to provide you with another way of seeing the world, we have implemented a certain number of measures to continue traveling by van while reducing health risks to the minimum for all of you travelers and us.
The successive provision of rental vans is indeed a risky source for the transmission of viruses and bacteria.
Vehicles are a source of virus and bacteria capture, handles, steering wheel shifter, seat fabric carpet by breeze etc.
Even if your vehicle is healthy at the start and that the passengers are not contaminated, exchanges with the outside (Buttons of parking meter, pistols of petrol stations, and other contacts can introduce viruses without knowing it
How we act: All our vans in addition to the usual thorough cleaning that we have always operated with the use of organic disinfectants and various alcoholic products, we have added a powerful virucidal decontamination treatment to each return / departure of vans with the creation at our agency a DECONTAMINATION STATION for treatment with powerful virucidal ozone and decontaminant (see the effectiveness of this process below).
By investing in professional equipment, we can effectively operate this cycle in 45 minutes. So this treatment can be done between each rental
For any rental we have included an option (compulsory for the good of all) covering a health protocol by a specific efficient cleaning. This option also includes a kit containing:
1 mask / person (reusable and personalized campycamper map model that you can keep)
wipe pouches,
an antibacterial
disposable gloves.
The cost is 40 €
This innovation leads us to also offer this optional Ozone-0V decontamination service on our customers' vehicles during their trip, which can also be combined with a complete interior and exterior cleaning.
The process of handling a van.
The reservation is made as before on our Campy Camper site. New the file must be finalized before arrival at the agency, whether the transmission of parts or the balance of the rental. We plan to make available a video explaining how the van works. Only for combis we will have to take control of driving instruction as before.